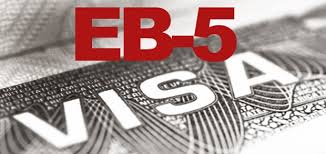 19 Apr

April 28th: What to Expect with the Next EB-5 Regional Center Program Sunset Date

Since its inception in 1993 as an outgrowth of the EB-5 program first introduced in 1990, the EB-5 Regional Center Pilot Program has been a productive tool for foreign nationals seeking to immigrate to the United States through passive investment as well for U.S. business owners and developers seeking alternative funding.  The Program has resulted in boosting U.S. jobs numbers and economic growth.[1] In other words, the EB-5 Regional Center Program is good for jobs and good for business.

According to a report commissioned and released by the EB-5 Investment Coalition (EB-5 IC) on June 25, 2015, investments made through the EB-5 Program have contributed to the creation of jobs in all 50 states within a broad range of industries. The report also found that the program is "500 percent more efficient at creating jobs" than the 2009 stimulus bill, and "has created tens of thousands of jobs at no cost to taxpayers."[2]  Additionally, studies have shown that the EB-5 Program brings in roughly several billion additional dollars to the U.S. GDP each fiscal year[3] – $3.8 billion in foreign direct investment in the 2016 fiscal year alone (source:  Invest in the USA – IIUSA). For more information on the benefits of the EB-5 Regional center program, click here: http://ecouncilinc.com/how-the-eb-5-program-has-benefited-the-u-s-economy-part-2/.

Although highly beneficial to the U.S. economy, the EB-5 Regional Center Program remains a pilot program and is not permanent in nature nor set in stone and still requires re-authorization by Congress every 3 years. The Program was last set to expire on September 30, 2015, but has been briefly extended on multiple occasions since that time as Congress has yet to come up with an agreeable bill that meets the demands of both sides of the aisle as well as industry stakeholders.[4] The EB-5 Regional Center Program faces its next sunset date April 28, 2017. There has been much speculation as to the changes that might occur to the Program once Congress finally settles on new legislation, but until one of the many bills before Congress actually passes, it is impossible to predict the future of the EB-5 Regional Center Program with any degree of real certainty.

While the Program is set to expire on April 28th, there is not significant concern from stakeholders that Congress will discontinue the Program entirely. Most likely, Congress will vote for another short extension – anywhere from a couple of weeks to several months – which would in the interim allow the Program to function in its current state, as Congress and stakeholders continue to hash out the details for what the future of the Program should look like. Should Congress decide to re-authorize the Program instead of extend it briefly, below are some of the many potential changes that the Program might experience:
A sudden increase in the minimum investment requirements to $800,000 for a TEA and $1.2 million for non-TEAs (potentially even as high as $1 million for a TEA);
A 5 year renewal period instead of the typical 3;
A gradual increase in the minimum investment requirements – roughly an additional $50,000 or $100,000 per year, each year until the total reaches $800,000 for a TEA and $1.2 million for a non-TEA;
More preventative measures to reduce fraud, such as an adjudication model that would assure 90 day adjudications;
A possible increase in the number of visas allocated to the EB-5 program per year;
The grandfathering of some I-526 petitions so that they will be unaffected should the minimum investment requirements increase.
With all this in mind, our advice is essentially the same as it has been in our previous blog posts: don't worry, the EB-5 program isn't going anywhere BUT get those I-526's and project offering packages submitted as soon as possible to help protect foreign investors and projects in the Program, and perhaps to grandfather investments at the current $500,000 minimum in Targeted Employment Areas (TEA's – see http://ecouncilinc.com/targeted-employment-area).
For more information or to set up a free consultation with one of our EB-5 expert team members, contact us by email at Info@eCouncilInc.com or by phone at 1.866.724.0085. 
e-Council Inc.'s website, newsletter and other forms of communication contain general information about legal matters. The information is not legal advice and should not be treated as such. You must not rely on the information on this website as an alternative to legal advice from an attorney or other professional legal services provider. For specific questions about any legal matter please consult with an attorney or other professional services provider.
[1] http://ecouncilinc.com/the-uncertain-future-of-the-eb-5-regional-center-pilot-program/
[2] http://eb5coalition.org/press-room/eb-5-report/
[3] http://ecouncilinc.com/how-the-eb-5-program-has-benefited-the-u-s-economy-part-1/
[4] http://ecouncilinc.com/the-uncertain-future-of-the-eb-5-regional-center-pilot-program/