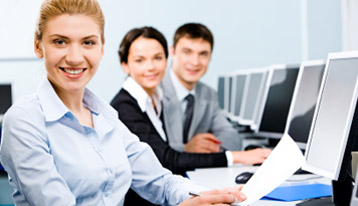 29 May

Building Success in the Business Immigration World with Customized Concierge Services

The foundation of our business is the way we do business. Client-focused, meticulous, and built on years of experience and expertise. We pride ourselves on providing the kind of special care and attention to detail that defines "white-glove service," creating a seamless and successful experience for our clients – much like the experience a high-end concierge provides to guests at world-famous luxury hotels. Both depend upon a high level of dedication and insider knowledge applied dynamically on behalf of clients who know what they want but either don't have the time or knowledge needed to achieve it.

At e-Council Inc., this concierge service is based on five simple yet impactful principles: Compassion, collaboration, communication, consideration and customization.

Compassion – The business visa and capital-raising processes are both very challenging and can be incredibly stressful and overwhelming. e-Council Inc. is invested in creating a seamless and stress-free experience for our clients. We know the ropes, and it's a beautiful thing when our clients realize that they can truly relax, sit back, and allow us to do what we do best. Underlying our day-to-day business is a dedication to supporting the growth of American companies and helping immigrants seeking the American Dream to achieve their respective goals.

 Collaboration – Our strategic relationships with industry professionals means that every aspect of the process will be handled by experts in the field. These strategic partners address any additional or ancillary services required to raise capital and/or to successfully navigate the complex business visa process. And e-Council Inc. oversees it all so that our clients can sit back and enjoy the ride!

 Communication – Communication dovetails with collaboration and compassion. Open communication is critical to success, whether we are working on a business visa application or coordinating a high-end project. There are many moving parts, and the only way to ensure that all of the details are covered is through effective communication – between our team members and our clients, and between our team members and our strategic partners – and, ultimately, communication overall. e-Council Inc.'s clients never have to worry about whether or not a call will be returned nor to wonder what's happening at any stage of the process. At e-Council Inc., all team members are committed to communicate both proactively and responsively!

 Consideration – Every client receives the attention and respect that they deserve. By necessity, our job is extremely detail-oriented. At the same time, keeping an eye on the bigger macro picture is critical to success, with each member of our team equally invested in providing the highest level of customer service as we work collectively on behalf of our clients.

 Customization – Every company, every client, every project, and every situation is different, particularly when it comes to the complexities of business immigration and raising capital. There are no one-size-fits-all formulas in our business, which is why we offer specialized services for a variety of immigration applications and projects, and why the strategic partnerships we highlighted in "Collaboration", above, are critical to our clients' success. Whatever challenges a client faces, e-Council Inc. is able to develop and deliver a customized strategy to ensure that every aspect is addressed and that the process goes smoothly from beginning to end.

Putting all of these principles to work in our work, every day, for each and every client, produces a sixth "C," Concierge Services. And just as the VIP hotel concierge mentioned earlier, at e-Council Inc. we've built our reputation on a proven track record of success on behalf of our clients. Our clients expect no less, and we wouldn't have it any other way! Reach out to us to find out what we can do for you – by phone at 866.724.0085 or by email at Info@eCouncilInc.com. We look forward to hearing from you soon!

e-Council Inc.'s website, newsletter and other forms of communication contain general information about legal matters. The information is not legal advice and should not be treated as such. You must not rely on the information on this website as an alternative to legal advice from an attorney or other professional legal services provider. For specific questions about any legal matter please consult with an attorney or other professional services provider.