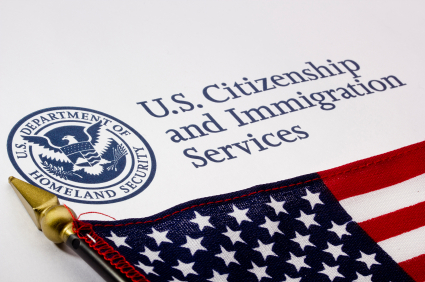 04 May

The Importance of Including a Detailed Financial Component in an E-2 Visa Business Plan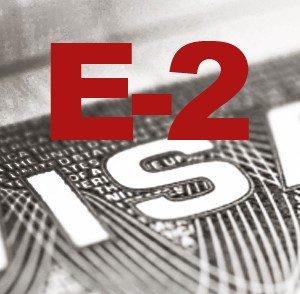 The E-2 Treaty Investor visa is a great option for foreign entrepreneurs, investors, and businessmen (and/or women) who wish to relocate to the US and start fresh.  While the E-2 visa is considered a nonimmigrant visa that does not provide a direct route to permanent residency and citizenship, as long as the conditions of the visa continue to be met, it can be renewed indefinitely. With careful planning, the E-2 visa holder can use the E-2 investment as a springboard to an immigrant visa category, such as the EB-5 Immigrant Investor visa.
Certain immigrant visas, such as the EB-5 visa, are more costly, complicated, subject to yearly quotas, and have an application process that takes significantly longer than that of nonimmigrant work visas. As a result, many immigrant entrepreneurs opt to apply for an E-2 visa first to get their businesses up and running. Once their business is fully operational and ripe for expansion, they can make an additional investment and apply for an EB-5 visa (for more info on the difference between and E-2 and EB-5 visa, click here http://ecouncilinc.com/immigration-options-foreign-investors-side-side-comparison-e-2-eb-5/).
A large part of what makes the E-2 visa so appealing to foreign investors is the flexible investment requirement. USCIS[1] does not specify a minimum or maximum investment amount, only that it be "substantial." USCIS defines a substantial investment as:
"Substantial in relationship to the total cost of either purchasing an established enterprise or establishing a new one; sufficient to ensure the treaty investor's financial commitment to the successful operation of the enterprise; of a magnitude to support the likelihood that the treaty investor will successfully develop and direct the enterprise.  The lower the cost of the enterprise, the higher, proportionately, the investment must be to be considered substantial."[2]
As of 2006, USCIS requires an applicant's petition for an E-2 visa to include a comprehensive business plan.[3] The regulations' vague language in defining a substantial investment make inclusion of  a detailed financial component in the business plan crucial to an application's success (for more about creating a robust E-2 business plan click here http://ecouncilinc.com/strong-business-plan-can-make-break-e-2-case/).
While there is no set amount required for an E-2 visa investment, in order to show the investment is substantial, the applicant must provide evidence that they have (or intend to) put their personal funds at risk, as well as demonstrate that the funds will be used for the sole purpose of developing the enterprise. Generally,  for the best chance of obtaining an E-2 visa, experts advise making a minimum investment of approximately $100,000 -150,000, however, the precise recommended figure varies on a case-by-case basis and is dependent on various factors, such as the specific type of business. An applicant could technically propose an investment lower than $100,000 for an E-2 visa, but the lower the investment, the more difficult it is to prove its substantial, and the more likely the investor's E-2 petition might be rejected.[4]
In addition to proving that the investment is substantial, USCIS also requires that the petitioner demonstrate the capital's legitimate source (evidence that the funds were obtained by legal means), the capital's destination (proof that the investment is, or will be, used solely for the purpose of establishing the enterprise); and that the "business is not marginal" (verification that the business will have a greater economic contribution than just as financial support for the investor and his/her family).[5] In order to substantiate USCIS's financial requirements for an E-2 visa, it is essential to appropriately incorporate the source(s) and use(s) of funds, as well as compelling financial projections into the business plan.
USCIS is looking for more than just a standard business plan – they need convincing evidence that not only does the applicant qualify for an E-2 visa, but that the enterprise itself will have a significant and positive economic impact on the U.S. economy, as well. In order to avoid the headache of receiving an RFE (Request for Evidence) after submitting an E-2 petition, petitioners would be wise to hire a team of experts experienced in writing successful E-2 business plans.
To find out about professional, credible and comprehensive concierge business immigration services, as well as a variety of ancillary services, all of which are designed to specifically address USCIS's concerns, contact e-Council Inc. at info@ecouncilinc.com.
e-Council Inc.com's website, newsletter and other forms of communication contain general information about legal matters. The information is not legal advice, and should not be treated as such. You must not rely on the information on this website as an alternative to legal advice from your attorney or other professional legal services provider. If you have any specific questions about any legal matter you should consult your attorney or other professional legal services provider.
[2] https://www.uscis.gov/working-united-states/temporary-workers/e-2-treaty-investors
[3] https://www.immigrationbusinessplan.com/e2-visa-business-plan-sample.html
[4] http://www.investorvisausa.com/how_much.html
[5] https://www.uscis.gov/eir/visa-guide/e-2-treaty-investor/understanding-e-2-requirements